It can be done. Take your Internal headset bike and make sure it has a 44mm I.D…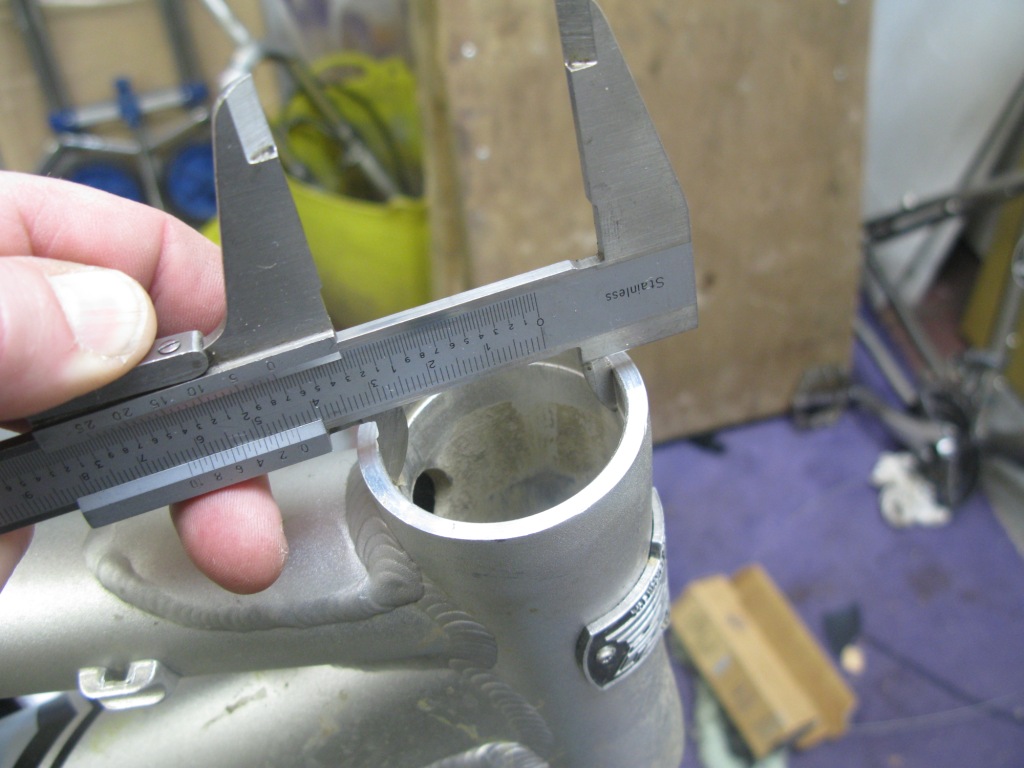 Then get a 44mm headset whcih takes 1.5″ steerers, there's a few available, but Nukeproof is easy to get. You need to reduce the throat length of the headset to suit the inset depth on your frame though, as no one in the entire universe has a reaming tool to fit these frames!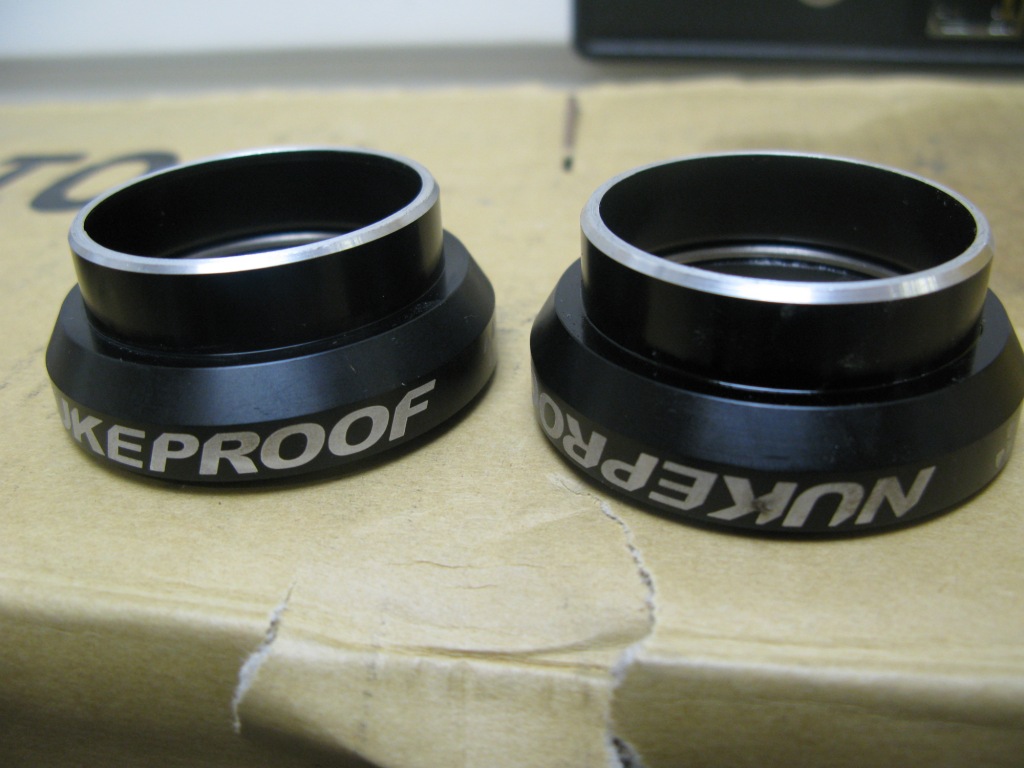 Bosh it all together and voila – fat forks in a skinny bike. Easy!