We have a couple of new demo bikes for the fat curious – now these aren't your run of the mill bikes as they're both from 9:ZERO:7, fat bike pioneers – not one of your johnny come lately 'ooh, let's make a fatbike' brands, so they handle great, everything fits and they have a pedigree second to none. The cool thing about these is that not only they will take the biggest fat tyres out there, but they'll happily take 29+ wheels too – you could have two bikes for the price of one. Take a look, come and see them in real life and take a spin, then buy one, or two…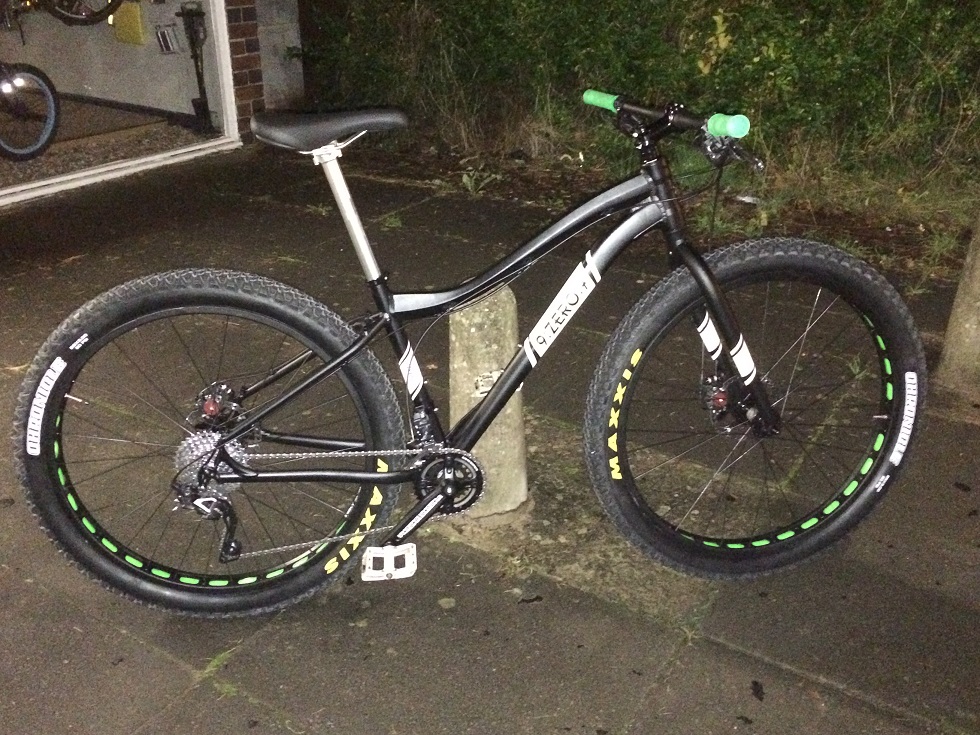 This is the aluminium framed version with 29+ wheels.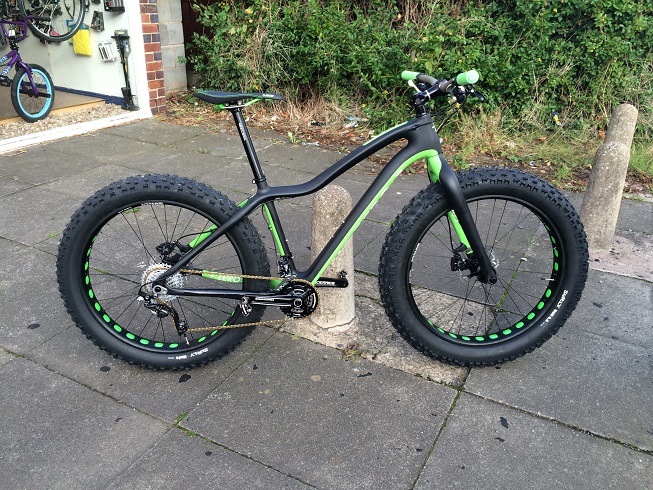 And here's the carbon Whiteout, with big rubber.